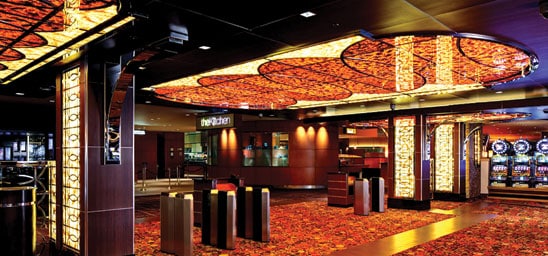 Renovations of Lumière Place Casino Offer Smart, Accessible Atmosphere
A.J. Brown is pleased to add another casino to its list of completed projects with the recently finished interior renovations of the Casino in Lumière Place, located in the heart of Downtown St. Louis. The high-traffic nightlife attraction has more than 2,000 slot machines, 55 table games and a dedicated 13-table poker room. With non-stop action nearly 24 hours a day, Lumière required a minimum disruption to its daily operations, and called on A.J. Brown for assistance.
Renovation of the 75,000 square foot Casino wrapped up in January 2012. A.J. Brown reconfigured the space by installing a new central entrance and exit. To create an upscale and efficient atmosphere, A.J. Brown installed new soffits with extensive structural framing, including custom inlaid acrylic panels on the stainless steel frames. Stainless steel accents, reveals and wood wall coverings added to the finished look of the new entrance. Additional work included relocating table games and slot machines throughout the Casino, ensuring an accessible setting for guests so they don't miss a beat.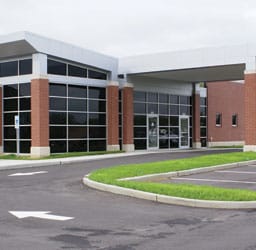 A.J. Brown Delivers Peace-of-Mind With New Surgery Center
A.J. Brown has completed construction of St. Charles Surgery Center, a state-of-the-art eye surgery facility, the only one of its kind in St. Charles, MO. Owned and operated by Dr. Victor Clever, Dr. Joseph Clever and Dr. Joseph Gira, the building encompasses two surgery suites, a pre and post-operating area, exam rooms, administration areas and a large reception room.
This is the second medical building A.J. Brown has constructed for Dr. Gira and his partners. Construction of the new eye surgery facility took roughly five months to complete and was finalized in January 2012. The project was another success for the busy doctor: "Our ability to control the budget and the schedule resulted in a substantial saving to Dr. Gira's construction loans," says A.J. Brown Principal, Doug Rendleman.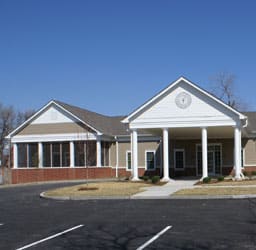 A.J. Brown Helps to Spread Hope With New Building
For 30 years, Saint Elizabeth Adult Day Care Center has been serving the needs of aged and special needs persons in the St. Louis area. In an effort to enhance and expand its program to those it serves, St. Elizabeth needed another facility for its St. Louis center in a more accessible location. A.J. Brown was hired as the developer for the project, completing the new building in February 2012.
The new 9,000 square foot center features activity rooms, office areas, a meeting room, dining room and a full service kitchen. A.J. Brown provided and installed a fully engineered Fire Protection system, ensuring the center reflects St. Elizabeth's mission to provide a safe, comfortable and stimulating environment for the elderly and persons with special needs. St. Elizabeth recently celebrated the grand opening of the new location at 3683 Cook Avenue with a special ribbon cutting ceremony.