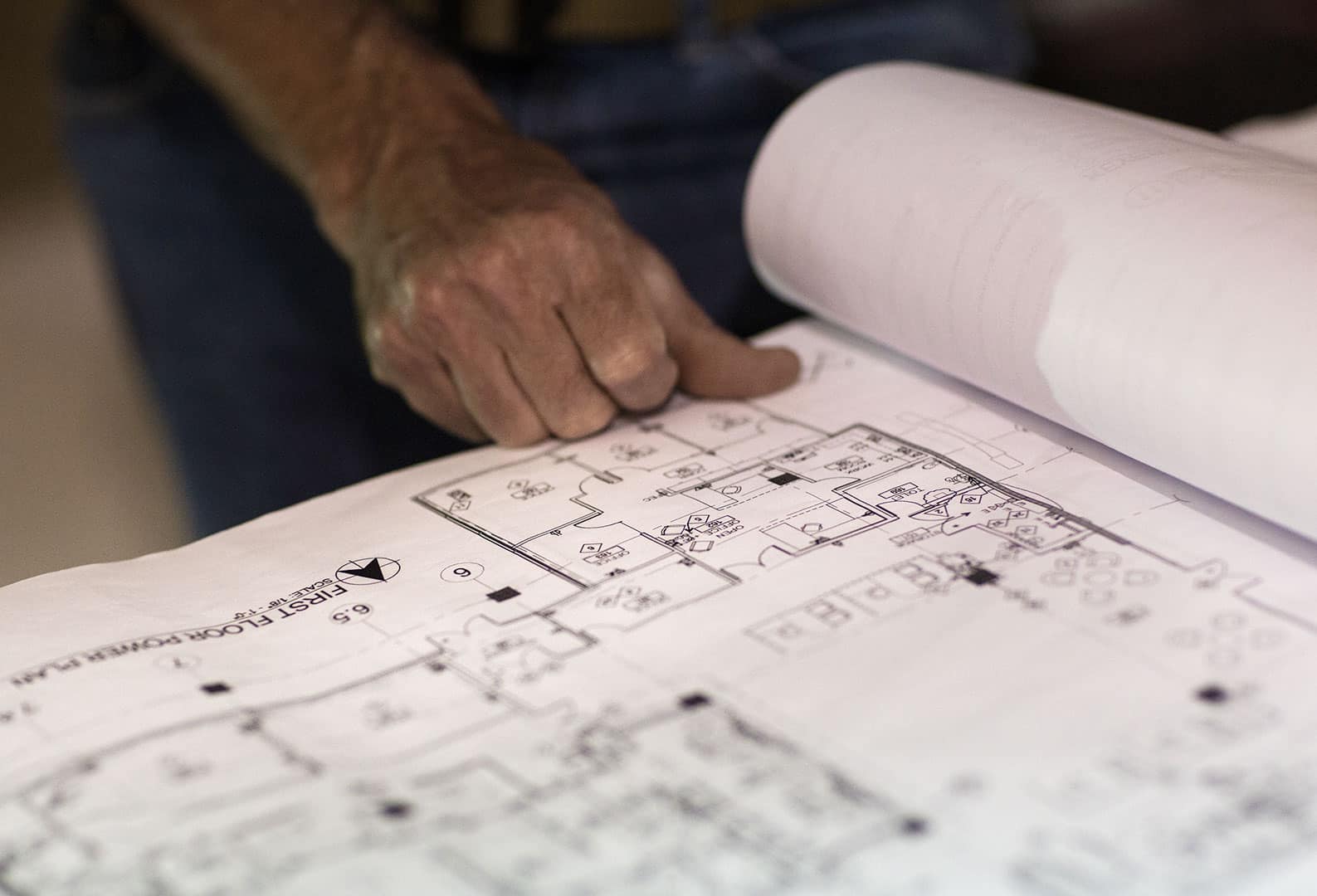 A.J. Brown: The Only Construction Partner You Need
If you manage construction projects on dozens of properties located across the U.S., success can depend on a good partner — a partner that travels well, understands the industry and is committed to making you look good.
"We often see clients who have tried to direct multiple projects from their corporate offices," says A.J. Brown Principal Douglas Rendleman. "And too often the local general contractors they have hired don't have the corporation's overall goals in mind or are not able to replicate important aspects of the building."
The results of such a strategy can be frustrating: ballooning costs, delayed schedules, missed deadlines. And executives who could be focused on their own areas of responsibility become project managers instead.
"A.J. Brown is a reliable and experienced partner in these kinds of complex construction projects," Rendleman notes. "We've seen it all — and we've kept many such projects on track and on budget."
Using technology and travel
"We've been traveling for clients for almost 20 years," Rendleman says. "And that experience has taught us how to function as a small and nimble team using time-tested systems and procedures."
A.J. Brown uses internal and external technology that is cloud-based, which means information flow and review isn't tied to geographic location. Using this technology, we can:
Complete daily reporting onsite

Maintain a photographic record of the project

Track weather conditions

Maintain an accurate accounting of contractors and visitors onsite

Produce safety reviews

Document ongoing issues
This same cloud-based system also allows us to manage labor and material costs by tracking subcontractor invoices; it also generates daily cost reports. In short, even if the project is in Dallas, the owner in Chicago, the architect in St. Paul and the engineer in Cleveland, all have access to the same information.
Once A.J. Brown arrives on location for a client, it hires local subcontractors to promote in the community and then works closely with them to keep the process moving. "We began working remotely with clients in 1996," Rendleman notes. Since then, A.J. Brown has successfully built millions of square feet of space, including warehouse distribution sites; casino properties with hotel, garage and retail spaces; and offices and medical buildings.
Pre-construction and beyond
Rendleman notes that a project that feels like a struggle — or requires inordinate amounts of time with a contracting partner — likely feels that way because the pre-construction phase wasn't well managed. 
"We work closely with clients at the front end to ensure their needs and goals are clearly communicated," says Rendleman, who participates in every project, from beginning to end. "This is when we ask a lot of questions, get to know the client and the project, so that we can deliver exactly what's needed." 
When the pre-construction phase is complete, A.J. Brown works to ensure all the information gleaned is conveyed to subcontractors via appropriately detailed architectural and engineering drawings. "Once construction starts, we keep meetings with the client to a minimum. Once a week keeps the project on track," Rendleman adds. The project moves forward, and the client can focus on other responsibilities. 
Working with A.J. Brown means all phases of project delivery are professionally and efficiently managed, from drawing development to owner occupancy. The process is tailored to fit client needs and can include:
Site location review

Site development

Project plan development, including budget and timeframe

Schematic design development

Design development

Construction drawings

Construction

Owner occupancy and instruction
Coming Soon!
Viking Building
Delaney Construction and A.J. Brown are nearing completion on the Viking Building, a 438,000-square-foot concrete tilt-up warehouse in Seattle. Stay tuned for more on the improvements we made to the 20-acre site and some of the challenges along the way.
Working for you
A.J. Brown is committed to clear communication and time-proven management strategies, all designed to deliver a construction project that meets client goals. "We make it our business to understand our clients' business objectives so we can help them succeed," says Rendleman. "We're here to make you look good."
If you're looking for the right partner for your next construction project, talk to A.J. Brown. You can reach Doug Rendleman at 636-537-3636.